Flurry Of Activity Last Sunday Night Near The Dallas Airport, No Suspects Identified
Someone with a laser beam was busy Sunday night near Love Field in Dallas, TX, as the FAA reports that at least eight airplanes were targeted by a laser in one hour.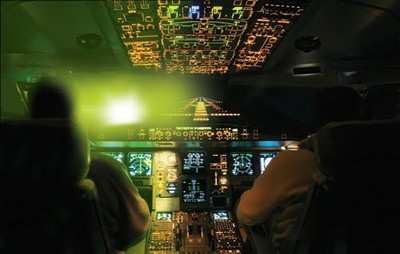 It was the second time that this month that there were multiple laser incidents near the airport. Television station WFAA reports that earlier this month, there were six reported laser strikes over two months near the airport. Dallas police conducted a search for the person responsible for those strikes using a helicopter, but were unable to locate him or her.
Laser strikes are a growing issue, according to the FAA. The number has grown from a total of about 3,900 in all of last year to 5,352 through mid-October of this year, according to the station.
Targeting an aircraft with a laser beam is a federal offense, which can carry a 20 year prison sentence and a fine of up to $250,000, according to the FBI. The FAA can also impose a fine of up to $11,000 per incident.
(Image from file)
---
Reader's opinions
---