Apartment Building Owner Sues To Stop AirEvac Heliport Construction
Written by JT on September 30, 2015
Asks Judge To Void Building Permit For The Facility
The owner of an apartment building that accommodates low-income residents in Harrison, AR has asked a judge to stop construction of a heliport being built by AirEvac adjacent to the North Arkansas Regional Medical Center.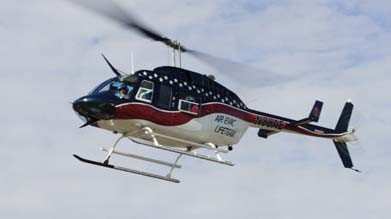 Glenn Fast filed the suit Monday morning naming the city, Mayor Dan Sherrell, city attorney Van Younes, Public Works director Wade Phillips, members of the Planning Commission and AirEvac are all listed as defendants, according to a report from the Harrison Daily newspaper.
The project was tentatively approved in June by the city Planning Commission, with the stipulation that AirEvac meet all safety and permitting conditions from the state and the FAA. Fast asked the commission to rescind the permit in August, but that request was denied because the commission said the 30-day window for an appeal had expired.
The City Council would not hear his appeal, so Fast went to court.
Fast says that the plan approved by the commission includes a safety zone that encroaches on his property, and that final plans were revised multiple times and not reviewed by the planning commission before the permit was issued.
The local zoning allows for a heliport and ambulance service on the parcel in question. But the suit claims that the heliport would have an adverse or negative impact on the approximately 35 residents of the apartment complex and 18 businesses that operate within 100 yards of the heliport site. Noise, dust and odors are the potential disruptions, the suit holds.
(Image from file)
---
Reader's opinions
---