---
Active Sky Next Service Pack 4 Released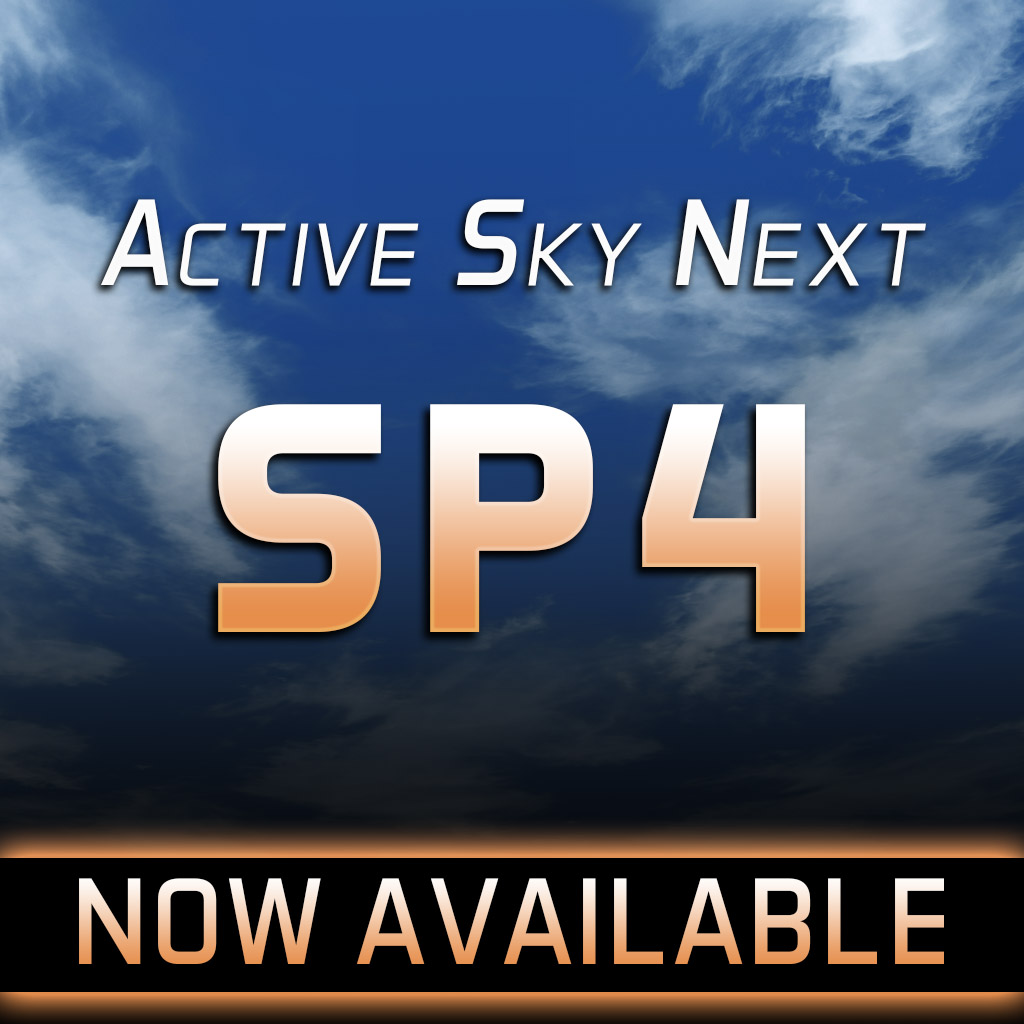 ASN SP4 has been officially released!  This new update is available free to all Active Sky Next users, for both FSX and Prepar3D.
Highlights include numerous fixes and adjustments, improved icing depiction, and new Prepar3D v3.x compatibility!  SP4 is recommended for all ASN users and can be downloaded from our downloads page athttp://www.hifisimtech.com/downloads.
Please note that this service pack does not apply to Active Sky Next: Steam Edition DLC purchased through Steam (Steam updates are managed independently through Steam).
SP4 Revision Log:
ASN for FSX Service Pack 4:
– Fixed issue with date handling when loading saved weather file
– Fixed issue related to BR, FG plus RA or SN in a METAR resulting in no precipitation
– Icing depiction adjustments for more consistent and expected results both in and below clouds (i.e. freezing rain)
– Fixed an issue regarding surface temperature interpolation
– Additional RVR/Runway Conditions handling adjustment
– Fixed issue regarding 9999+ meters decoding when vis close to threshold (5.6SM)
– Fixed issue with radar API leading to excessive intensity levels in lighter rain for areas close to the aircraft
– Adjusted invalid simconnect version message warning from ASConnect to specify that the simconnect.msi file is located in REDIST or SDK folders (it depends on which Simulator type/version)
– Adjusted "Ambients error" message to be more accurate, descriptive and refer to a special URL (www.hifisimtech.com/ambients-error) which goes directly to our knowledgebase article
– Adjusted documentation regarding ambients error and SimConnect and networked configurations
– Fixed issue with METAR visibility parsing related to RVR and "Runway Conditions" elements being mis-identified, resulting in improper visibility
---
Reader's opinions
---