If you would like to submit a links to us, please SUBMIT your
banner (468 x 92 px) and text to go with it. Please report dead links. 

Alaska Virtual Airlines
Here at Alaska, we strive to lead the way in the VA community by fostering a rich environment geared towards real-world aviation professionals and enthusiasts alike.
Whether you're just getting into the groove of flight simulation or have enjoyed this great hobby for upwards of a decade, this VA is conducive to all enthusiasts and interest levels.
Like us on facebook.

 American Airlines Virtual founded by a group of pilots from Air Puerto Rico in Sept of 2002. American Airlines Virtual provides U.S.and international service from 6 U.S. mainland hubs and 3 International hubs. The atmosphere is friendly, professional, and encourages technical merit of pilots. We are partnered with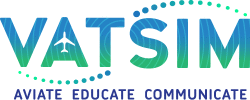 . Join American Airline Virtual Here