If you would like to submit a links to us, please SUBMIT your
banner (468 x 92 px) and text to go with it. Please report dead links. 

Alaska Virtual Airlines
Here at Alaska, we strive to lead the way in the VA community by fostering a rich environment geared towards real-world aviation professionals and enthusiasts alike.
Whether you're just getting into the groove of flight simulation or have enjoyed this great hobby for upwards of a decade, this VA is conducive to all enthusiasts and interest levels.
Like us on facebook.

Hello, We at US Central know you are likely looking for a VA right now if you are reading this. There are many options for you to choose, depending on how realistic or carefree you want to fly. Maybe you want somebody to tech you how to fly your new jet you just bought? 
 US Central Uses FSAirlines to track, and record flights. giving a realistic economic feel. Dont put too much fuel in your plane or you will start losing money quickly! We also have several members to assist you in developing your aviation skills. We also want you to enjoy flying for what it is, its ok, open up the window shade, and take in the view! Fly!
http://steamcommunity.com/groups/fsxuscentral
 –
Sincerly, Alec Slaby AKA Technotron

 American Airlines Virtual founded by a group of pilots from Air Puerto Rico in Sept of 2002. American Airlines Virtual provides U.S.and international service from 6 U.S. mainland hubs and 3 International hubs. The atmosphere is friendly, professional, and encourages technical merit of pilots. We are partnered with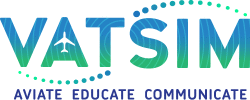 . Join American Airline Virtual Here